"Professional success often rests on the same pillars that form the foundation of great comedy improv: Creativity, Communication, and Collaboration."
-Kelly Leonard
INNOVATION LABORATORY:
Driving Progress through Improvisation and Iterative Design
PLAY HARDER. WORK BETTER.
---
Most people collaborate at work. But how many of us do it well?
Collaborative play fuels success in improvisational comedy and design thinking. In this workshop, participants will learn the techniques of both and get hands-on experience re-imagining and building a process or product.
Small teams will leverage the brainstorming tactics used by both designers and comedians on sketch shows like SNL and Key & Peele to unlock untapped creativity and iterate through ideas at breakneck speed. Each participant will walk away with renewed creative energy, shiny new communication techniques, and an understanding of how to apply these methods to approach and overcome long-untamed challenges.
LEARNING OBJECTIVES
---
Design thinking is a methodology for creative problem solving popularized at the Hasso Plattner Institute of Design at Stanford University. It has been used to create and streamline everything from common mobile applications to hiring and onboarding processes at Fortune 100 companies. Utilizing human understanding and rapid cycles of prototyping and testing, design thinking is the scientific method of business.
The workshop also utilizes practices of Agile software development and the creativity theories developed by improvisational actor-writers to collaboratively create full sketch comedy shows instantly.
Using these methodologies and practices, learn to:
Listen and Affirm: Discover tools for listening to teammates and affirming their ideas. Get to the heart of an idea's strengths and weaknesses and keep everyone enthusiastically engaged.
Find User Needs: Learn how to interview a user or colleague without leading them in order to capture the most valuable data in every business: someone's genuine experience of a product or process. Adapt to the wonder and strangeness of alternate points of view.
Communicate: Check the jargon at the door and say exactly what you mean, focusing on details that uncover challenges early and inspire your teammates to build on your vision.
Generate Solutions: Capitalize on the creative energy and focused engagement of the group to ideate solutions that address real user needs. In minimal time, produce a tangible product or implementable process.  
WHO THE TRAINING IS FOR
---
This training introduces interactive and practical tools ideal for a wide range of roles at all levels of an organization. Those who will benefit include:
Operational Executives
Supervisors
Project Managers
Trainers and Facilitators
Marketers
Government Officials
Software Developers
…and anyone who works on a team!
Design thinking gets around the human biases . . . or attachments to specific behavioral norms . . . that time and again block the exercise of imagination.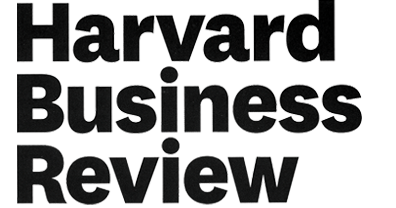 Marra DeGraff
Human-Centered Design Practitioner // Creativity Specialist
Marra is an educator, facilitator, and innovator excited by the possibilities of human-centered design. While working on her masters thesis in marine biogeochemistry at Stanford University, Marra began exploring creative approaches to science communication and education. She subsequently took an Innovations in Education course at the Stanford d.school, fell in love with human-centered design, and has been ideating and iterating ever since. She has led hands-on math and science explorations for K-12 students all around the United States, hosted webinars on grit and growth mindset, and held design thinking workshops with professionals and young adults. Marra is inspired by the energy and efficacy of strong teams and is passionate about helping all teams reach their full creative potential.
Adrian Vazquez
Improv Coach // Communication Artist
Adrian has been performing improvisational theater for the majority of his life and has been teaching since 2006. He has taught students of all ages with diverse backgrounds encompassing high schoolers, sales account managers, engineers, regulators, artists, entrepreneurs, script-actors and more. Adrian has studied with veteran coaches from Bay Area Theatresports (BATS), iO Chicago, The Annoyance, The Groundlings, and Upright Citizens Brigade. He has performed as part of the main cast of Craigslist Missed Connections at Pianofight in San Francisco, and in various productions at Pan Theater, All Out Comedy, Endagames and other venues throughout the Bay Area. While Adrian is passionate about performing truthful and punchy comedy, he also loves deploying his expertise to empower others. He revels in the strategic and challenging work of training teams inside and outside of theaters to be more adaptable, collaborative, effective all while having more fun.
PARTICIPATION FEE
---
2018-19 Rates
Note: Group rates are available. Please inquire about options. 
Do you have any questions? Are you interested in scheduling a private training event or receiving informtion about upcoming events? Leave us a note with your email address and we will be in touch.